From time to time I like to build small silly things for no real reason. So thats more or less what this post is about.
Last week I started using vscode. My friend had been telling me all about it and finally I decided to try it out.
To get to know vscode more I decided to make an extension to get an idea of how all that worked.
Turns out it's pretty easy!
The docs to get started are extremely helpful and give some good example apps as to how to get started building your own.
Plus there is a yeoman generator to get your vscode extension scaffolded out pretty quick.
Another reason I wanted to build an extension was to try out Typescript because all the cool kids on Twitter won't stop talking about it.
So after searching the marketplace to see what could be built I came up with the idea to have gifs in your editor because who wants to type in giphy.com and actually perform a search, amirite?
So I created GIF!
Check it out.
Is it useful?
Should you use it?
Will anyone use it?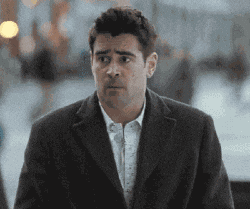 To be honest I'm not sure how much value this thing adds to a developers gif arsenal.
Either way its a fun little thing to add to vscode.
So get started now with Gif!
Links:
If you liked this article and want to say hi, then you can find me on Twitter.